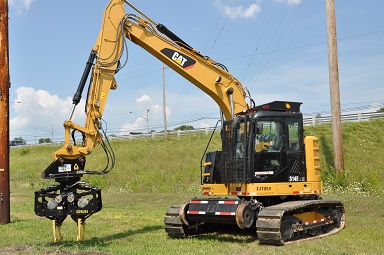 When working on a railroad project, having the right equipment and tools minimizes the need for physical labor. This benefit is important for jobs that involve moving materials, cutting through brush and positioning track. If you're in the market for a hi-rail excavator, MacAllister Railroad Machinery is here to help.
MacAllister Railroad Machinery offers high-quality Cat® excavators fitted with rail-specific equipment and attachments:
Several Models Including: 308, 314, 325 & More
Hi-Rail, Track Dedicated, On Cart and Off Track Options
Multiple Attachments (Grapples, Cribbing Buckets, Mulchers & More)
Contact us today for more info on availability.
We Provide Railroad Excavator Rentals
Does your worksite call for multiple railroad excavators? Our team allows you to set up a rental that works for you. Speak to one of our team members about renting out equipment from familiar brands you can trust.
Create a railroad fleet that can handle anything. Our equipment rentals are suitable for jobs ranging from pulling rail to clearing landscapes. Tell us about your project — we'll find you the perfect machine and set up a simple rental plan. You can rent our high-quality Cat railroad excavators for days, weeks or months.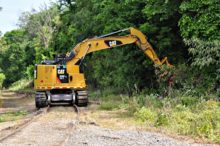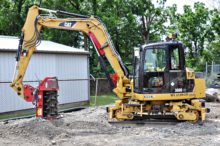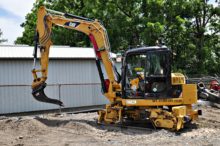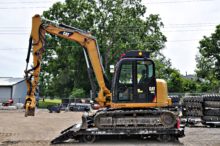 Our Hi-Rail Excavator Features
MacAllister Railroad Machinery has been in the industry for over 75 years, so we connect clients with durable equipment for many different jobs. Whether you are renting or want to purchase new or used listings, we have hi-rail excavators that perform when put to the test. These capable pieces of equipment offer a wide range of capabilities:
Drive on any terrain
Navigate equipment on or off tracks
Swinging boom functionality
User-friendly controls
Spacious cab areas for operators
See the MacAllister Railroad Machinery Difference for Yourself
Customer service is at the core of everything we do. If you're unsure which hi-rail excavator best fits your next job, our staff will walk you through choosing the best size, specifications and work tools. Stop by one of our locations or complete a contact form for help buying or renting a railroad excavator.