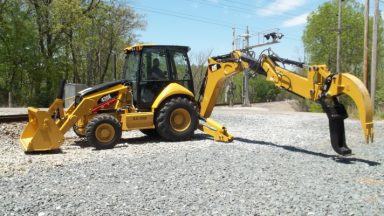 Companies that maintain railroads need strong and reliable equipment to meet deadlines. At MacAllister Railroad Machinery, we help decision-makers find tools to move tracks, clear rubble and keep work sites safe. That's why we offer clients new, used and rental hi-rail backhoes from top brands.
MacAllister Railroad Machinery offers high-quality Cat® backhoes equipped with rail-specific equipment and tools:
420 CAB 4×4 Heat, Air, Ride Control
Custom Hydraulic Thumb 10" wide with 8" Cribbing bucket
Auxiliary Hydraulic Manifold for Hand Held Attachments
Rail Guide Wheels
Full Rail Gear
Our Railroad Backhoe Rental Services
Our team serves railroad maintenance crews looking to use new equipment for a short time. Use our railroad backhoe rentals for a single day, several weeks or months — as long as you need to finish the job. You can save your employees hours of hard work when you use our low-hour equipment.
We have a highly trained in-house service team to keep all listings in top shape to provide the best possible performance.
Benefits of Our Railroad Backhoes
Hi-rail backhoes let workers move heavy-duty materials to and from a site. Our inventory consists of late-model units that get work done quickly while helping crews stay safe and efficient. Backhoe rentals from MacAllister Railroad Machinery can handle changing terrains and environments, can be driven on and off rails, and can use multiple attachments to tackle different tasks.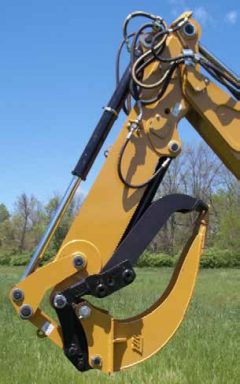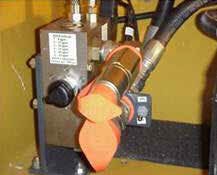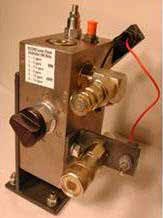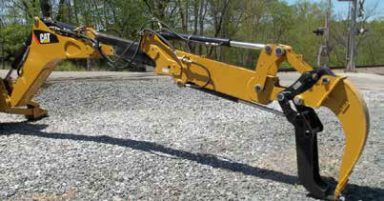 We're Your Source for Budget-Friendly Railroad Equipment
Rent out our genuine Cat backhoes, or speak to one of our agents about new and used purchase options. MacAllister Railroad Machinery sets your business up for success with simple financing plans, 24/7 service availability and expert advice to help you decide on the right size hi-rail backhoe.
Contact Us About Rentals or Buying Information
Want more information about our railroad backhoe options in Michigan and Indiana? MacAllister Railroad Machinery has locations in your area, so you can see our equipment firsthand. Fill out a contact form online for further details about our offerings.